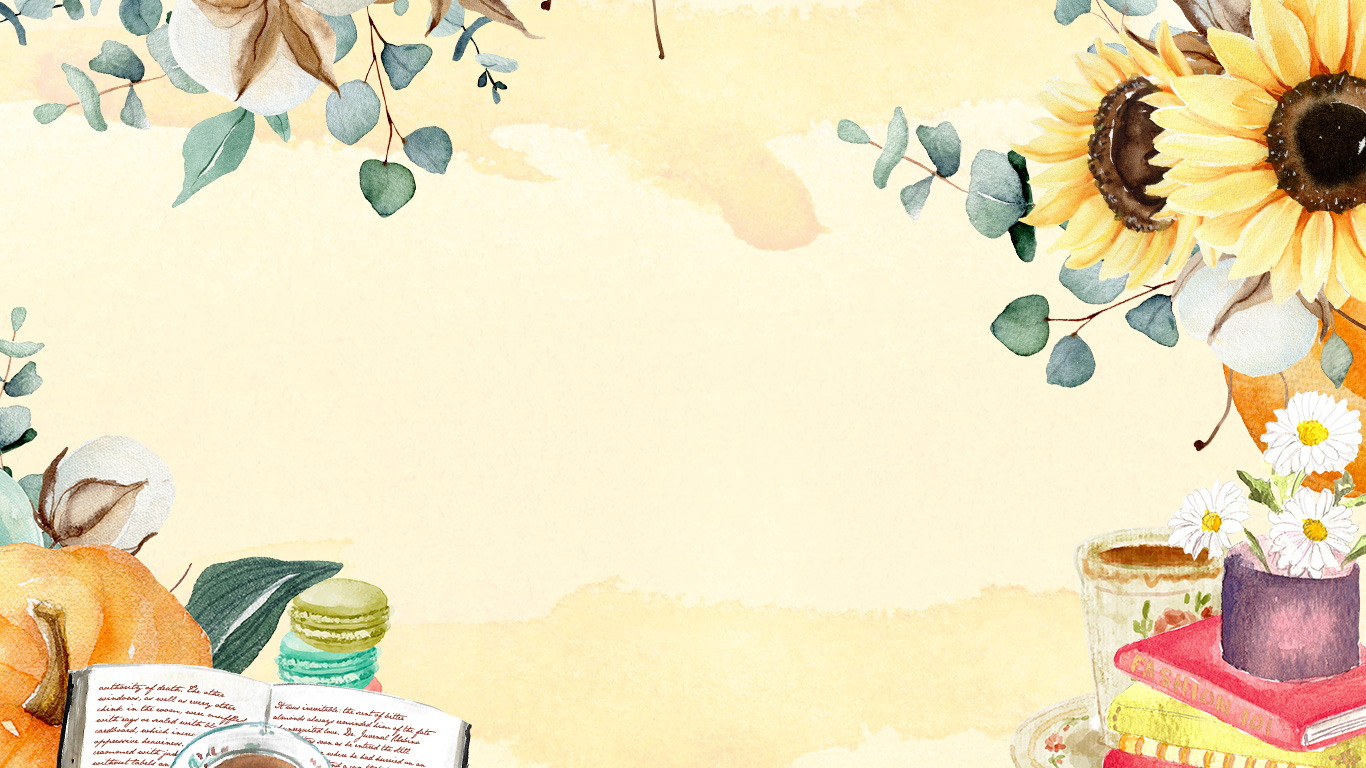 There are many amazing Morning Time resources out there. We even recommend some of these in A Liturgy of Love.  
We don't like to compare or blow our own trumpets but if you really must know, let's start with the big picture. 
Big Picture Reasons for 'A Liturgy of Love'
𝔻𝕖𝕖𝕡𝕖𝕟 𝕗𝕒𝕞𝕚𝕝𝕪 𝕓𝕠𝕟𝕕𝕤 𝕥𝕙𝕣𝕠𝕦𝕘𝕙 𝕝𝕖𝕒𝕣𝕟𝕚𝕟𝕘 –Our new digital family Morning Time' resource is designed to help all families (𝚠𝚑𝚎𝚝𝚑𝚎𝚛 𝚠𝚒𝚝𝚑 𝚔𝚒𝚍𝚜 𝚕𝚎𝚊𝚛𝚗𝚒𝚗𝚐 𝚊𝚝 𝚑𝚘𝚖𝚎 𝚘𝚛 𝚊𝚝 𝚜𝚌𝚑𝚘𝚘𝚕) build deeper connection, through the age-old practice of singing, reciting and reading aloud together.   
𝔼𝕞𝕡𝕠𝕨𝕖𝕣 𝕡𝕒𝕣𝕖𝕟𝕥𝕤 𝕥𝕠 𝕔𝕦𝕝𝕥𝕚𝕧𝕒𝕥𝕖 𝕒 𝕝𝕠𝕧𝕖 𝕠𝕗 𝕝𝕖𝕒𝕣𝕟𝕚𝕟𝕘 𝕚𝕟 𝕥𝕙𝕖𝕚𝕣 𝕙𝕠𝕞𝕖𝕤 –The rich scope of our life-giving learning content and parent guides are geared towards equipping and empowering parents to be intentional about cultivating meaning, creativity and wonder within their children's education.  
𝕌𝕟𝕚𝕢𝕦𝕖 𝕞𝕚𝕩 𝕠𝕗 𝕤𝕒𝕔𝕣𝕖𝕕 𝕒𝕟𝕕 𝕤𝕖𝕔𝕦𝕝𝕒𝕣 𝕝𝕚𝕗𝕖–𝕘𝕚𝕧𝕚𝕟𝕘 𝕔𝕠𝕟𝕥𝕖𝕟𝕥-Our attractively curated  resource displays a feast of sacred and secular verses, fables and songs. This includes, scriptures, affirmations, poems, hymns, inspiring quotes, black heritage folk songs and fables. To crown it all, we include a culturally diverse mix of Charlotte Mason/Inspired art and music appreciation studies. 
𝕊𝕥𝕣𝕖𝕟𝕘𝕥𝕙𝕖𝕟 𝔹𝕝𝕒𝕔𝕜 ℍ𝕖𝕣𝕚𝕥𝕒𝕘𝕖 𝔼𝕕𝕦𝕔𝕒𝕥𝕚𝕠𝕟-What separates A Liturgy of Love from the rest however,  is our deliberate attempt to weave in the rich heritage of black African, Caribbean and American literature, art and folklore into traditional Western Christian educational curricula.  
More Awesome Reasons for 'A Liturgy of Love'
Comprehensive pack-

 

"A Liturgy of Love?" is a comprehensive and easily accessible learning guide to doing morning time, with a beautifully curated menu of sacred and secular wholesome learning content to help parents connect with their children through an enchanting family ritual of storytelling, songs, poetry and recitation.
Quality and cultural breadth of content- We are confident that our handpicked selection of life-giving verses, songs and fables drawn from a wide breadth of cultural traditions, will help parents cultivate the love of learning and usher in a sense of wonder and joy within their homes. We guarantee that regular use of our inspiring and soul stirring Morning Time content will soon have your home flooded with engaging discussions, a deeper sense of moral responsibility as well as inspire imagination and creative thinking in your children's hearts and mind.
Easy access to an all-in-one-morning basket-Being a busy, city-dwelling, home-educating and working mum, Alberta Stevens, our founder, knows what it's like to balance home life with home-ed and work-life. With this in mind, she has designed 'A Liturgy of Love' to be an easy pick-up-and go-all-in-one-morning basket for all your Morning Time needs.
Eliminates need for forward planning- Rather than fumbling around for various books and spending eons of hours doing your loop plans, our MT resource has done all the lesson planning in advance and thereby saving you time for more important things.
Digital PDF or printed format – allows flexibility for you and your children to enjoy the enchanting benefits of Morning Time wherever you choose to home school for the day, without the burden of logging a dozen books.
Parents' choice through meaningful book recommendations- Our effort to make morning time easily accessible does not come at the expense of leaving space for families to handpick stories that reflect their own values and cultural identities. We have deliberately left room for families to select their own choice of living picture and chapter books as well as bible stories. We offer recommendations for a host of books and resources on various topics but essentially, it's down to parents to choose.
Diversity of Resources – As a commitment to global citizenship and being a black own business, we actively included poems, folk songs, fables, art and music studies from African, Caribbean and African- American origins. Where possible, we also include stories from other non-European cultures.

 
What does the monthly pack include?
Section 1
a step-by-step guide on what is morning time, how to do it, why and when to do it.
Section 1
A comprehensive parent's guide to Morning Time:

with tips and guidance on what, why, where, when and how to do Morning Time.
Section 2
14 delightfully designed seasonal and character-themed learning materials –Our age appropriate morning time  menu of learning resource includes seasonal and character-themed life-giving poems, prayers, affirmations, quotes and multicultural folk songs and fables.
1.5hrs Spotify Playlist – Our packs are accompanied by 1.5hrs Spotify playlist with an eclectic mix of music and spoken work closely reflecting the content of our monthly morning time menu.
Section 3
A Charlotte Mason-inspired music and composer study and guide, featuring the life and work of 2 major white and/or black composer.

A Charlotte Mason-Inspired artist and picture study and guide, featuring the life and work of 2 major black and/or white artist.
Section 4
Five separate lists of recommended living books, life-giving and reference books, albums and online resources to fill your Morning Baskets.
Our Monthly Morning Time Menu Includes:
Prayer (scripture based)
2 Affirmations (Christian and Secular)
3 Themed memory verses 
3 Themed inspirational quotes)
2 Hymns (incl. Doxology)
1 Empowerment song
1 African/Caribbean folk song
3 Poems- (a nature, classical and a Black heritage poem)
2 Fables-( an African and an Aesop's Fable)
An Art Appreciation guide and artist study (which could be white European and/or a black heritage artist)
A Music appreciation guide and a composer study with either a white European and a black heritage (classical/jazz or reggae) composer/musician.
Who is the resource aimed at?
This curriculum is essentially for children and the adults who love them.  
Children
'A Liturgy of Love' will initially be aimed at parents and their children up to 18 years and beyond. However, for pragmatic reasons we have divided the pack into two offerings:   
Early Years/Pre-School Pack is suitable for children 5 years and under.
Primary/Elementary School Pack

–

is suited for children aged- 5years and beyond. We have capped the age at 11/12 years to align with the level of learning activities proposed in this pack.
Teenagers: The learning materials in the primary pack are well suited for teenagers and adults alike. Some of the poems by Shakespeare, Wordsworth, Stevenson, Angelou and Agard offered in our primary pack are studied at depth at GCSE level.  At the primary level we offer poetry for enjoyment not for detailed analysis. Depending on their educational philosophy, parents with teenagers might want to use these resources for topic introductions followed by optional ways to engage their teens deeper with the content.  
Parents
Both new and veteran home educators will find this resource incredible useful.
Parents with children at school will also find our resource an invaluable and easily accessible tool for building connection with children in the evenings and those lazy Sunday afternoons.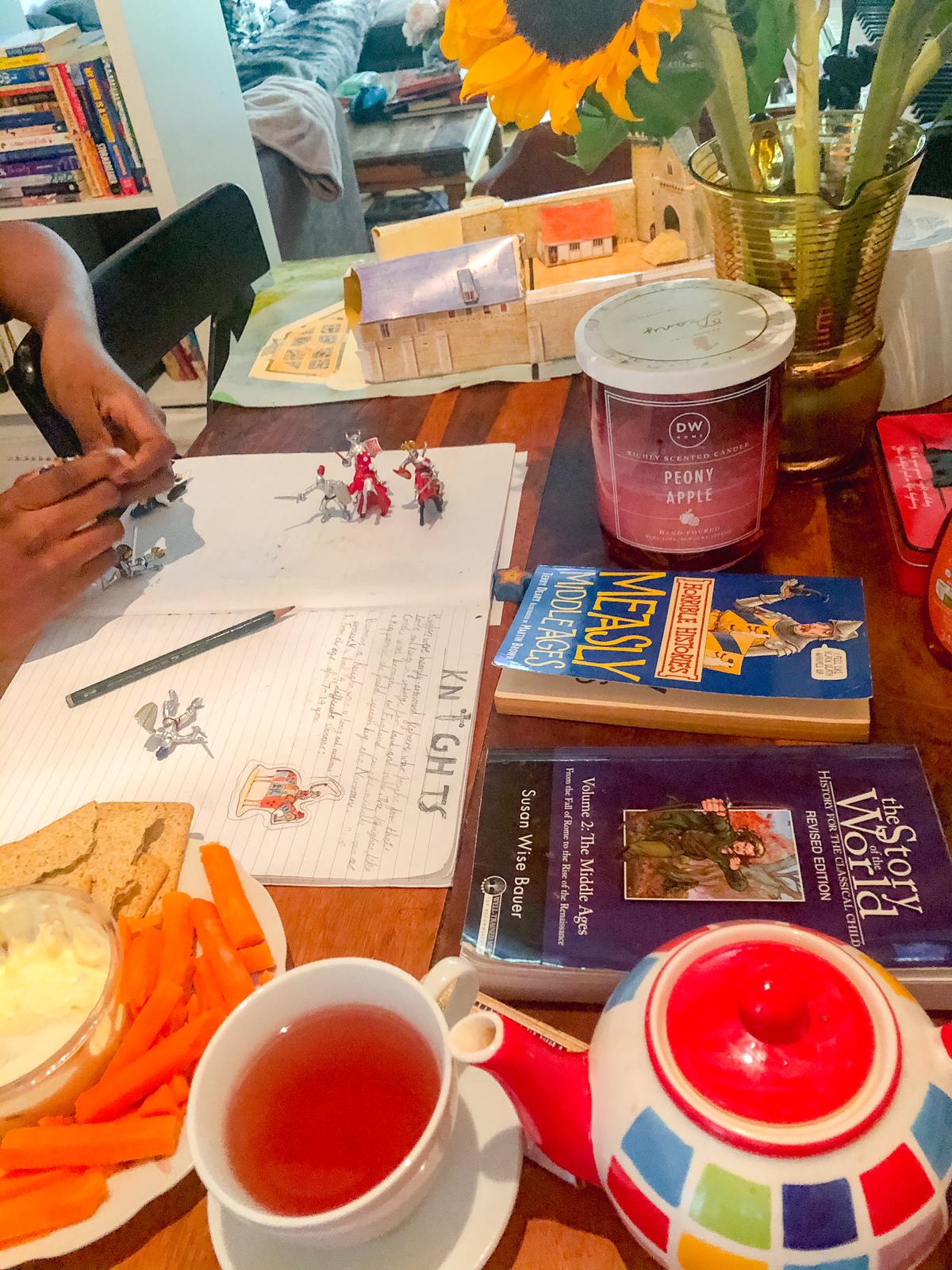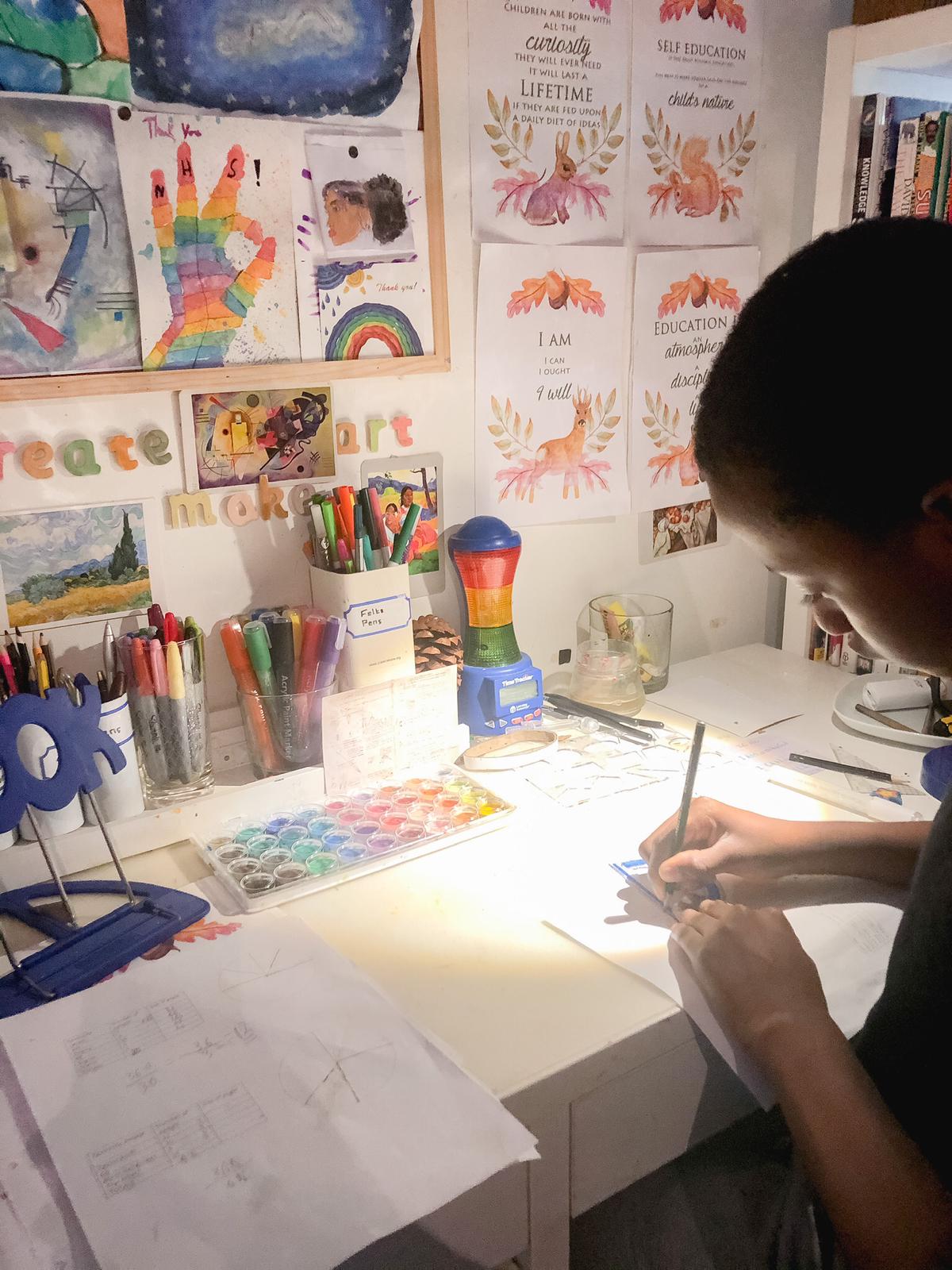 "We cannot lead a child whose heart we do not have"
Deborah MacNamara
(Big Life Journal)