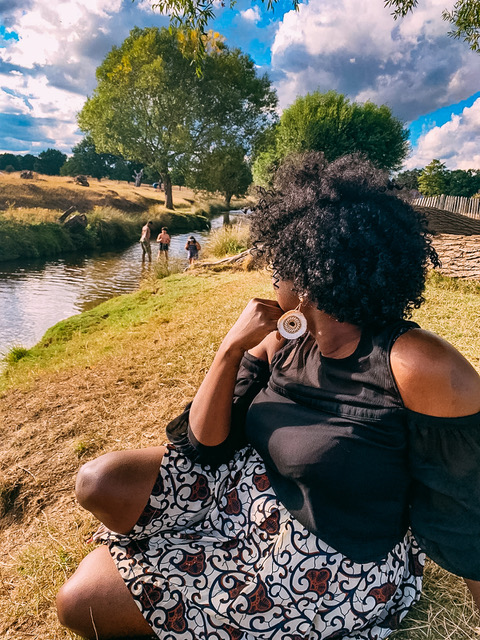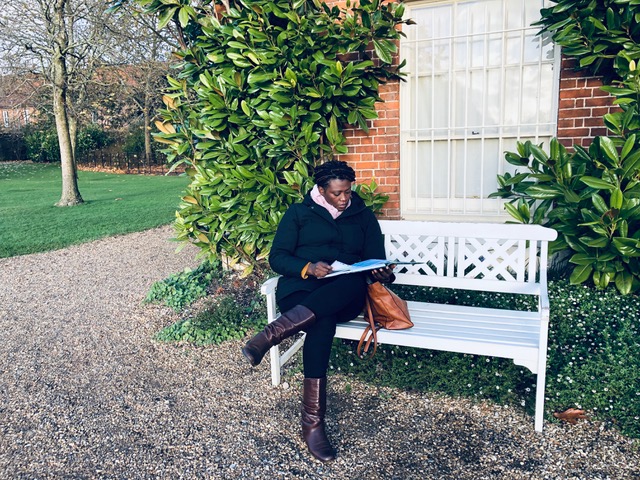 Last Wednesday, I had a rather unusual day. It was the first day of Lent. I had plans of having a quiet and contemplative day, with time for some deep, focused work interspersed with moments for my son and I to observe our various Lenten rituals.
What we got instead, was a prickly day completely out-of-sync with ourselves and with each other. Basking in the shadows of my high productivity the previous week, I banked on having a similar high productive week. However, my 40-something-year-old brain had a different plan. Getting on to my set tasks felt like walking in treacle. I managed to do everything on my to-do list save the tasks with the urgent deadline marked against them. Have you ever had moments like that?
My Sonshine too, it seemed, was having a similar day, which manifested differently. He woke up determined to override every habit, routine or ritual we had planned that day. Noticing my own internal discord, I thought I'd let the child alone in the hope that his conscience would kick in and we'll get back on track. It didn't happen. Instead, the day got progressively worse. All my attempts to connect through our planned Lenten and daily connection-inducing-rituals ended up in frustration. By dinner time, the cracks were beginning to show and by bedtime, when the antics continued, I lost the plot completely.
No, it wasn't cathartic. Actually, it was quite embarrassing, especially as my son suddenly regained his composure and became the adult between us. After a bit of cooling down, he turned to me and said, "Mum, I know I've not been my best today. In all fairness, you haven't been very gracious or supportive of me today either. I'm sure I've done all of these things before, but you've not reacted like this. Could it be that you have other things bothering you too?" Drops mic!
Eventually, we talked things through, made our respective apologies and kissed goodnight. As I retreated to bed, I couldn't stop reflecting on what Sonshine said. This was when this quote from Miss Mason jumped out at me.
"…our power to conduct our relations with other people depends upon our power of conducting our relations with ourselves. Every man carries in his own person the key to human nature, and, in proportion as we are able to use this key, we shall be tolerant, gentle, helpful, wise or reverent" 
― Charlotte M. Mason, School Education Vol 3. Chapter 8
The truth is, had I been in a better place within myself, I probably would have interpreted or dealt with my Sonshine's resistance to his daily habits differently. Come to think of it, what I needed, or perhaps we both needed, was a much overdue time or day off. I'd been grinding away for the past few weeks, leaving little space for beauty, wonder or mindless fun.
Moral of the story: 'We can't pour from an empty cup.
Taking time to feed and replenish our hearts and souls as home educators, is integral to our sanity and our children's wellbeing, Doing so regularly allows us to serve others from the overflow. It is out of this overflow that we can find the joy and energy to lay a delightful and nourishing feast for our children as well as serve others.
So, how do you nurture and cultivate your inner life?
8 Ways to Cultivate your Inner Life as a Parent
With this recent experience in mind, I thought I'd share 8 ways to help stoke the fires to keep our mama hearts burning, as we move further into Lent or hopefully the last few months of lockdown, which ever speaks to you.
I have separated this list into two categories as below, as I believe the one feeds the other: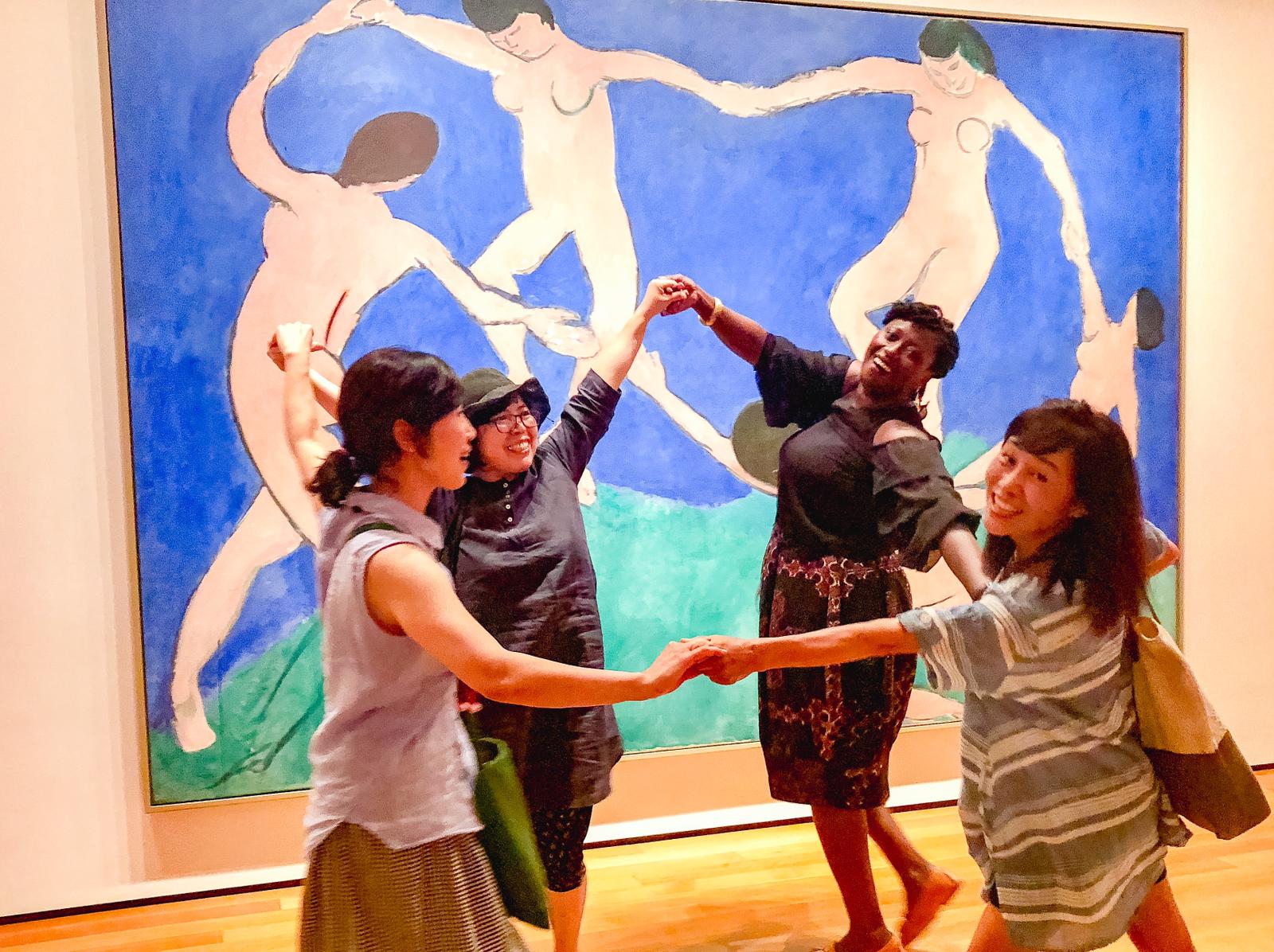 'BREATH IN' TIPS- INSPIRARE– is a Latin word which means ("to breathe or blow into"). It is the root word for inspire "to influence, move, or guide". These tips are our inspirare tips, the ones from which we draw breath – inhale – so that we can exhale- breathe out -to express our unique God-given creativity and work.
SOLITUDE- It is important that parents take time alone to recalibrate, process or just rest. Solitude, choosing to be alone for a while, is necessary if we are to truly reflect and connect with our authentic selves. Failing to take time out from our phones, the daily hustle and chores leaves us operating as puppets to the tugs of our ego, the demands of false self as Henri Nouwen puts it. Solitude is integral to deep spiritual and personal growth.

 
 "Solitude is the furnace of transformation. Without solitude we remain victims of our society and continue to be entangled in the illusions of the false self…Solitude is the place of the great struggle and the great encounter – the struggle against the compulsions of the false self, and the encounter with the loving God who offers himself as the substance of the new self. Henri J.M. Nouwen, The Way of the Heart: The Spirituality of the Desert Fathers and Mothers
PRAYER-Whether you're a believer or not, taking time to release your anxieties and draw strength from what or whom you believe in is life-giving. For some this might be in the form of meditation or affirmation. For me and those of faith, it is through prayer and meditating on God's word. Prayer not only changes things: it changes us.
"Prayer" says EM Bounds, "should not be regarded as a duty which must be performed, but rather as a privilege to be enjoyed, a rare delight that is always revealing some new beauty." – E.M. Bounds
READING- Literature has a way of helping us transcend our current circumstances into a terrain of hope. It instils in us a wonder and imagination and reminds to fight for our happy ever afters. Through books, we can stand on the shoulders of giants, travel far-away lands and eras, even. It's a no brainer not to take time to replenish your soul with fiction, non-fiction, poetry and sacred texts
 "A book is made from a tree… One glance at it and you hear the voice of another person, perhaps someone dead for thousands of years. Across the millennia, the author is speaking, clearly and silently, inside your head, directly to you. Writing is perhaps the greatest of human inventions, binding together people, citizens of distant epochs, who never knew one another. Books break the shackles of time—proof that humans can work magic". — Carl Sagan
FINDING BEAUTY – There is something magical about our ability to perceive beauty
in nature, in art including visual, architectural or performance art that revives and connects our souls with the divine. Take time to stand and stare. Your desire to see a beautiful garden, a walk in the park or to see a pretty picture, touch beautiful fabrics, see a good movie, theatre isn't frivolous, it is as necessary as food is to the body 
This is why Johann Wolfgang von Goethe said, "A man (everyone) should hear a little music, read a little poetry, and see a fine picture every day of his life, in order that worldly cares may not obliterate the sense of the beautiful which God has implanted in the human soul."
LEARNING COMMUNITY: We are social beings who thrive and grow from learning and sharing with one another. As much as we love being with our children, nothing beats the spark we get from being around likeminded adults who can encourage, inspire, empathise with or challenge us towards our most excellent selves. You have probably read in previous blogs, that reading and virtual learning communities have been my lifelines during the pandemic lockdown season. I have jumped at every opportunity to learn from virtual book-clubs, bible study, podcasts, and Instagram and FB groups. These sources have breathed so much life into my soul with fresh ideas, creativity and new perspectives. I particularly love the home-schooling camaraderie on the Gram, where we often support and encourage each other and go on to form some beautiful friendships.
'BREATHE OUT' TIPS – EXHALE! Let the truth, goodness and beauty, within be reflected out. 
CREATIVITY – The more time we take to breathe-in by ourselves, the more we are likely to create the space to-breathe-out in expressing our God-given ability to create. 'Creativity is intelligence having fun'said one of the most brilliant minds of the 21 century, Albert Einstein. Mothers would do well to go out and have a little intelligent fun, to paraphrase Charlotte Mason. So how do you express your creativity? I believe we are all creative. Some express their creativity through writing, journaling, scrapbooking, calligraphy, drawing, painting, pottery, sculpting etc. Whilst others try their hands at gardening, cooking, DIY, woodwork, knitting, crochet, sewing, needlework, playing music, dancing or creating beautiful spaces- interior design; the list goes on. Find something you enjoy doing that allows you to express the depths of your soul, so like God, you can create beauty out of nothing or disorder. Who knows, someone might even be prepared to pay you for your craft.

 
SELF CARE – Self-care is one of those words that mean lots of things to different people. Arguably all the tips listed here are self-care to me. For this exercise, I have taken self-care to mean looking after your body and your self-image as a parent. This is an area I have struggled with the most as a parent. I never think twice to skip taking time for my self-care to prioritise my child or work priorities, in the hope that I can always come back to me. Time and time again I have seen a detrimental effect of making such decisions to my health, my self-esteem and my soul. So, in case you need permission today, I say, go ahead, have that long bath, go for that walk or run, take up that sport you used to love at school, meet up with a friend, treat yourself to that make up and in due course, take that trip to the salon or have that spa day. As parents, especially mums, allowing ourselves the occasional beauty/fashion treat can become sacrilegious, when we have so much to do for the children and the home. Who wrote that script? Tear it up! It's good for our spouses, the children and the world to see you look and feel good about yourself. Go on, celebrate you. You are a masterpiece! A walking, breathing piece of art!
ATMOSPHERE: What we cultivate in our physical, emotional, spiritual and psychological environment will invariably be reflected in our surrounding, which affects our children. This is why Ms Mason says education is an atmosphere and a discipline. The rhythms, the routines, the habits, rituals and general emotional and physical ambience of your home are born out of your inner life as a parent. Fill your soul cup so it overflows into a beautiful atmosphere that is nourishing, pleasant and agreeable to the five senses and souls of those within. I believe the physical state of our environment is often a reflection of our mental state. For this reason, even on my low days, I try to keep a tidy home and organised home, even if it isn't sparkling clean, at least, I know where everything is. 
I hope these tips will inspire you to prioritise taking time to breathe in and breathe out. Remember, you can't pour from an empty cup. So dear friend, go ahead, start making time to cultivate your soul today! 
 "If mothers could learn to do for themselves what they do for their children when these are overdone, we should have happier households. Let the mother go out to play! If she would have the courage to let everything go when life becomes too tense, and just take a day, or half a day, out in the fields, or with a favourite book, or in a picture gallery looking long and well at just two or three pictures, or in bed, without the children, life would go on far more happily for both children and parents." Charlotte Mason.