Having my son narrate back a story I read aloud to him is a staple in our Morning Time ritual. This video shows my sonshine narrating a Ghanaian Bra Anansi story in true griot style –'Why Ants Carry Big Bundles. As a family with one child, we are always looking for new ways to make our learning fun and entertaining. Dramatizing and recording our narrations and recitations for your viewing pleasure, is one of such ways. You're welcome!
Bra Anansi stories are one of the fables that will feature regularly in my soon to be released Morning Time Resource.
You may recall that I mentioned in my last blog post that I was working on a new "pick-up-and-go culturally diverse Morning Time Resource Pack? Well, it's almost ready and I can't wait to share it with you. My designer is putting in all the beautiful finishing touches as I write! 💃🏾
For now, I am pleased to announce my new monthly culturally diverse Morning Time Resource pack is called "ᴀ ʟɪᴛᴜʀɢʏ ᴏꜰ ʟᴏᴠᴇ". This delightful learning resource is aptly named after Cindy Rollin's beautiful description of this much-loved Charlotte Mason inspired home education practice in her book, Mere Motherhood: Morning Time.
"ᴀ ʟɪᴛᴜʀɢʏ ᴏꜰ ʟᴏᴠᴇ" is a comprehensive family learning resource that offers both new home educators and busy parents easy access to a beautifully designed menu of sacred and secular texts and songs to cultivate the love of learning and wonder as well as the pursuit of virtue in their children's hearts and minds.
Our Charlotte Mason Inspired Morning Time ritual has been the bedrock of our home education. Reading aloud, narrating, reciting, singing or listening to lifegiving ideas in books, art or music has not only reinforced learning in an enjoyable way but has helped my son and I create bonds around what we consider to be the most meaningful aspects of our home education.
According to Charlotte Mason,
"Children should practice reading aloud every day, and their readings "should include a good deal of poetry, to accustom him to the delicate rendering of shades of meaning, and especially to make him aware that words are beautiful in themselves, that they are a source of pleasure, and are worthy of our honour; and that a beautiful word deserves to be beautifully said, with a certain roundness of tone and precision of utterance. Quite young children are open to this sort of teaching, conveyed, not in a lesson, but by a word now and then." (Home Education, pg.227)
Having reaped such tremendous benefits from following Ms Mason's advice, I wanted to create an accessible resource of beautiful readings that would open up this much-loved learning practice to new families, who thorough the recent lockdown, may be desperately scrambling for new ways to bond with their children whilst learning together.
I have therefore handpicked an eclectic selection of life-giving texts, verses, poems, fables, music and art master studies that are bound to help families from diverse backgrounds, usher in a culture of joy, kindness, moral responsibility, critical and creative thinking in their homes. As a commitment to multicultural living, my curated Morning Time resource is designed to give parents room to insert their own mirrors and windows of other cultures outside the scope of Charlotte Mason Western European context.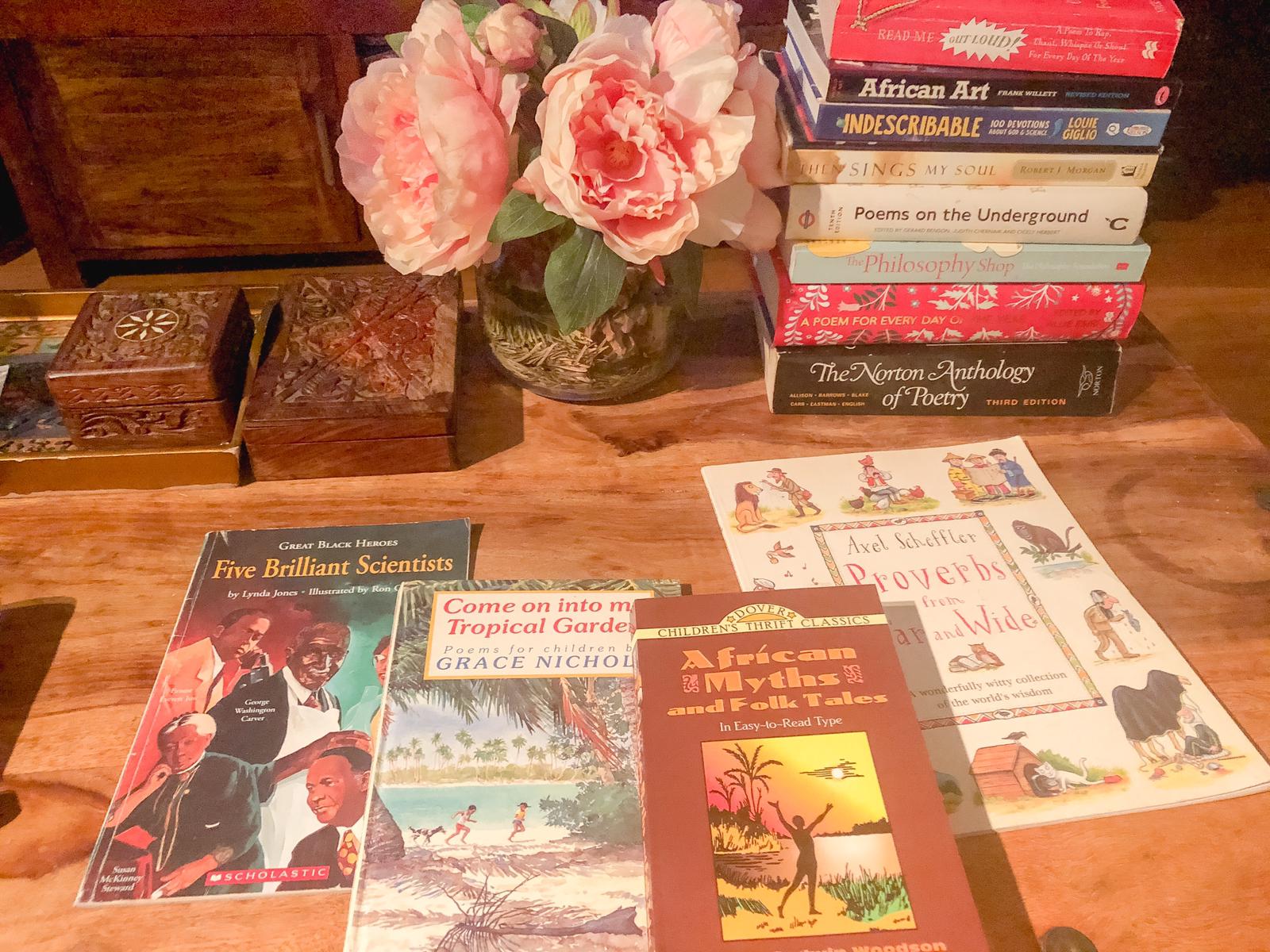 Who is our Morning Time Resource for?
This resource is for parents who want to intentional about taking responsibility of their children's learning. This resource is also for parents who wish to see their child enjoy and thrive in their learning beyond passing exams. If you are parent who want to enjoy learning alongside your children, this is also for you.
Ultimately, I have created this resource with two age groups in mind: Early Years and Years 1-7 (i.e. Preschool and Grades 1-6 for our US friends). Whilst the plan is for A Liturgy of Love to be available in both Secular and Christian packs, the first sets to be launched next month will be the Christian packs.
"ᴀ ʟɪᴛᴜʀɢʏ ᴏꜰ ʟᴏᴠᴇ" is divided into four sections. Section 1 includes a step-by-step guide on what is morning time, how to do it, why and when to do it. Section 2 will include the core part of the learning resources. Whilst section 3 will include a monthly music and art enrichment study of a diverse mix of art masters and music composers as well as a how to guide on Charlotte Mason's picture or music study methods. Section 4 includes five separate lists suggesting a plethora of living, life-giving and reference books as well other resources to fill your  Morning Baskets on each of the subject areas covered in Sections 2 and 3.
Diversity within "ᴀ ʟɪᴛᴜʀɢʏ ᴏꜰ ʟᴏᴠᴇ"
Whilst every effort has been made to lean on Ms Mason's principles, I haven't hesitated to depart from her in order to curate a diverse selection of ideas, verses, biographies, books and songs by black and other non-European authors which new lenses through which non-white children can also see themselves. After all, she herself said that "A thousand thoughts that burn come to us on the wings of verse." As I see it, the broader the contextual reservoir of burning thoughts the better for all.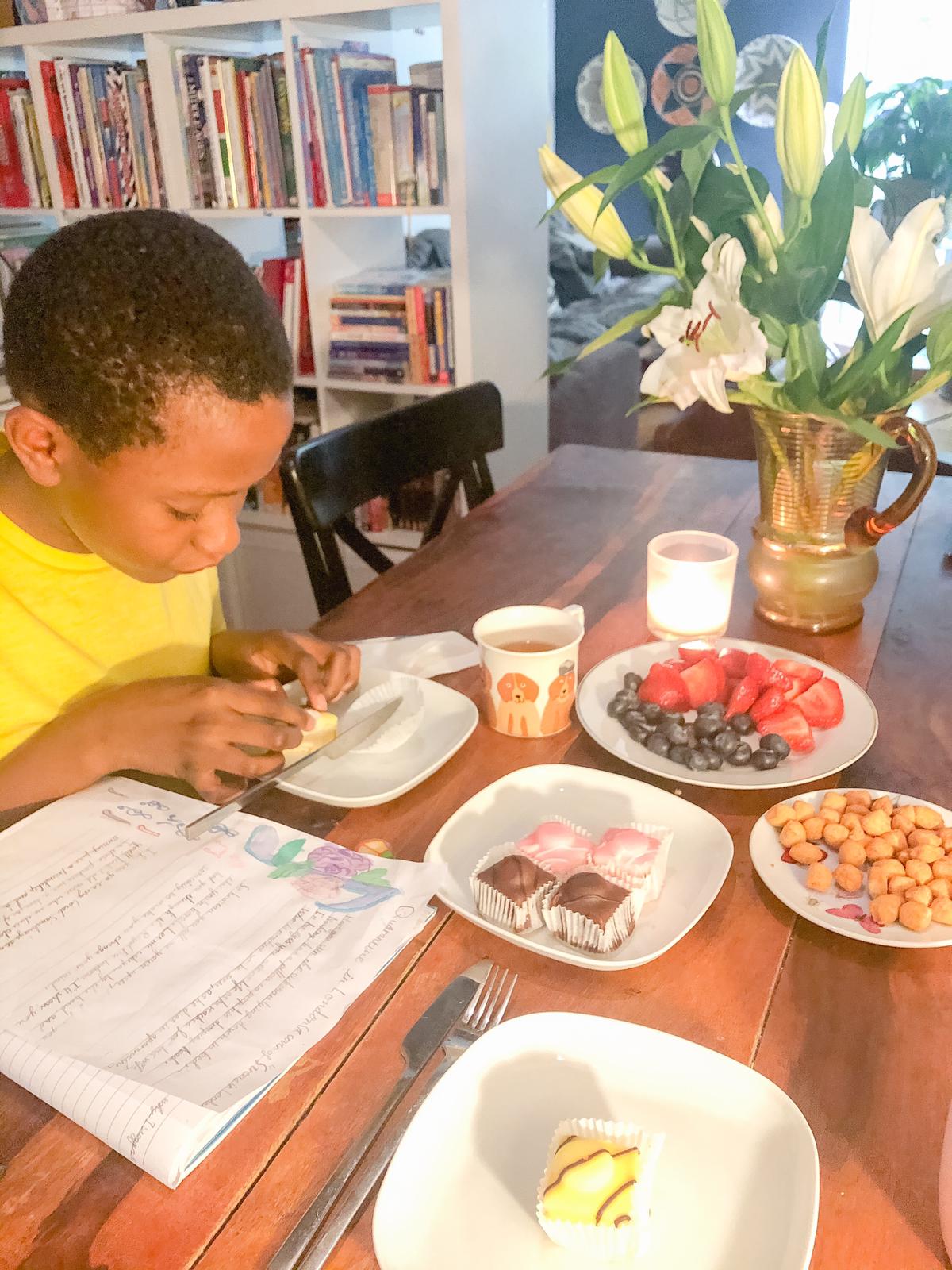 "ᴀ ʟɪᴛᴜʀɢʏ ᴏꜰ ʟᴏᴠᴇ" on Fables vs Fairy Tales
Albert Einstein is well renowned for his magnificent contributions to science, but in literary circles his famous quote on the value of reading Fairy Tales to children is what gets him noticed.
 "If you want your children to be intelligent, read them fairy tales. If you want them to be more intelligent, read them more fairy tales." 
― Albert Einstein
Fairy Tales are not just good for feeding the imagination and improving children's vocabularies, they also offer children and adults alike scope to hope, to aspire for a better world as well as ingrain in us the importance of being kind, virtuous, courageous and living for ideals higher than our own needs. CS Lewis in The Chronicles Narnia captures this last point aptly
"Peter did not feel very brave; indeed, he felt he was going to be sick. But that made no difference to what he had to do." –C.S. Lewis, The Chronicles of Narnia
As Charlotte Mason puts it "Heroic poetry contains such inspiration to noble living as is hardly to be found elsewhere." This would include Homer and Beowulf.  Parents and Children, pg 141
In our own Morning Time sessions, we often oscillate between age appropriate re-telling of African and Caribbean folklore and much celebrated western classic tales such as Aesop's Fables, adaptations of Shakespeare's plays, Grimm's and Hans C. Anderson's fairy tales, adaptations of Greek or Norse mythologies. My son and are huge fans of Tolkien and  CS Lewis's work.
In the "ᴀ ʟɪᴛᴜʀɢʏ ᴏꜰ ʟᴏᴠᴇ" however, I have limited our story reading to fables mainly African Fables and Aesop's Fables for two reason. Firstly, I wanted to create space for parents choose the books they wish to read aloud to their children.  Unlike Fairy tales, fables are short but often carry the same heroic moral lessons, virtues and norms as their longer counterparts.
"ᴀ ʟɪᴛᴜʀɢʏ ᴏꜰ ʟᴏᴠᴇ" on Poetry
As to the kind of  poems to be selected for our children " she states:
"They must grow up upon the best. There must never be a period in their lives when they are allowed to read or listen to twaddle or reading-made-easy. There is never a time when they are unequal to worthy thoughts, well put; inspiring tales, well told. Let Blake's 'songs of Innocence' represent their standard in poetry; De Foe and Stevenson, in prose; and we shall train a race of readers who will demand literature–that is, the fit and beautiful expression of inspiring ideas and pictures of life." Parents and Children, pg 263
Whilst I echo Ms Mason's aversion for dumbing down children with watered-down poems and stories, the poetry selections in A liturgy of love, will make as much room for Blake, Stevenson, Shakespeare, Wordsworth and Christina Rossetti as well as Black Africans, Black British and African America poets like Langston Hughes, Maya Angelo, James Agard, Benjamin Zephaniah, James Baldwin, Chinua Achebe and Wole Soyinka.
"ᴀ ʟɪᴛᴜʀɢʏ ᴏꜰ ʟᴏᴠᴇ" on Music Study
"Let the young people hear good music as often as possible, and that under instruction. It is a pity we like our music, as our pictures and our poetry, mixed, so that there are few opportunities of going through, as a listener, a course of the works of a single composer. But this is to be aimed at for the young people; let them study occasionally the works of a single great master until they have received some of his teaching and know his style" Charlotte Mason on Music study  (Formation of Character, p. 235).
For Music, we study as much Beethoven, Mozart, Bach or Tchaikovsky as we do  Louis Armstrong, Nina Simone, Bob Marley, Fela Kuti, Baaba Maal, India Arie, Wizkid or Dr Oloh. Whilst we treasure the deep theology found at the heart of traditional hymns, we also enjoy the inspiring lyrics and rhythm of modern gospel songs from Mary, Mary, Jonathan McReynolds as well as the inspiring lyrics of Bethel Music, for example.
"ᴀ ʟɪᴛᴜʀɢʏ ᴏꜰ ʟᴏᴠᴇ" on ART STUDY
For Charlotte Mason, art appreciation which she calls picture study, as opposed to art history is invaluable spiritual lesson for all children.
"The artist—
          'Reaching, that heaven might so replenish him,
          Above and through his art,'—
has indispensable lessons to give us, whether he convey them through the brush of the painter, the vast parables of the architect, or through such another cathedral built of sound as 'Abt Vogler' produced: the outward and visible sign is of less moment than the inward and spiritual grace."   Charlotte Mason, Ourselves:  (p. 102).
For picture study, art masters such as Michelangelo, Van Gogh, Degas, Monet and Kandinsky are studied with as much dedication as are black or modern artist such as Henry Ossawa Tanner, Augusta Savage, Monica Stewart, Kara Walker, Kehinde Wiley or Banksy.